RANGE | CLASSES | SALES | RENTALS | FFL | EVENTS | MEMBERSHIPS | EXPERT STAFF | VETERAN OWNED
Tritac Shooting Solutions is Salem's premier indoor pistol/rifle shooting range. In addition to firearm sales and rentals, we offer training and classes. We are open to the public and offer a variety of membership options. Come join us for Ladies' Night the last Wednesday of every month. Tritac is veteran-owned and operated.
Our mission is to provide a safe, friendly, fun, and convenient shooting facility for our members and the public. Our instructors are experienced and certified. They understand and take seriously the duty and responsibility to promote and teach proper firearms safety and fundamentals. Lastly, we strive provide a great selection of firearms and accessories to fit every shooter's needs in our full retail shop.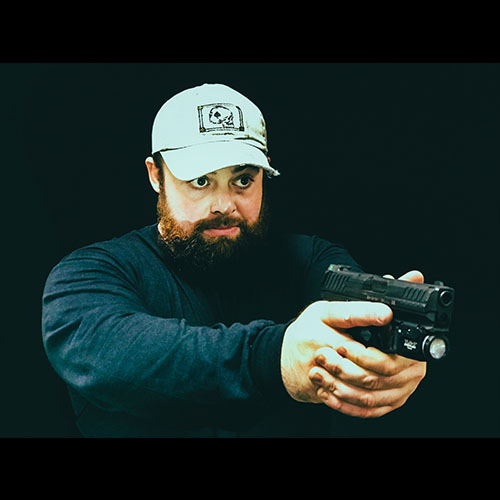 I have been the Director of training at TSS since 2017. I have personally designed our group class progression in a crawl, walk, run modality of natural progression. Group classes are great and I understand some clients have specific needs or want to go beyond what they offer. I do private instruction by appointment and can accommodate any level of shooter's needs with pistol, carbine, shotgun etc. My training experience encompasses civilian, military, and law enforcement personnel. I am intent on seeing my clients reach their shooting potential and facilitate a relaxed training environment focused on meeting their training goals with an emphasis on answering the "whys".

Credentials
NRA Pistol Instructor

Personal protection specialist operating in personal security details for diplomatic clients in Iraq (2011-2015)
Gunsmith -Colorado School of Trades (2010)
United States Marine (2004-2009)
OIF Combat Veteran
Various training packages and classes
I am involved in most of our group classes that we offer.
Additionally, I provide private lessons catered to individual clients.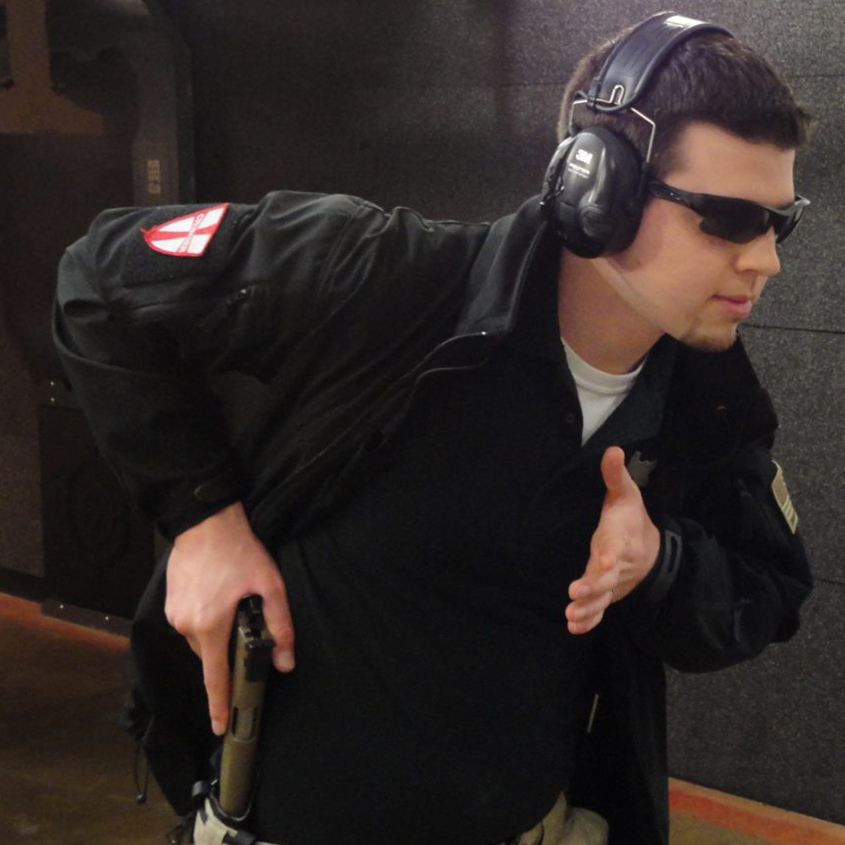 I teach at Tritac Shooting Solutions, and it has been a very rewarding experience to be able to create and continue to develop the various classes that Tritac currently offers. I've been been a firearms instructor for three years now, in addition to having worked at Tritac and another great indoor range for a total of six years. Prior to that I was also in the United States Marine Corps Reserve for a total of eight years.
Credentials
US Marine Corps (Reserve) (2005-2013)
OIF Veteran
NRA Pistol Instructor
NRA Rifle Instructor
NRA Chief Range Safety Officer
UTAH BCI-Certified Concealed Firearm Permit Instructor
Various training packages and classes 503-967-6028
1400 Sunnyview Rd NE
Salem, OR 97301
Sunday – Thursday: 10AM – 8PM
Friday – Saturday: 10AM – 10PM