TriTac Shooting Solutions in Salem, OR is a complete 6 lane / 65 foot range with a fully stocked Pro Shop with New, Used and Rental firearms available.
Our expert range staff and armorers are committed to providing the highest level of training, classes, licenses and safety to our members as well as the general public.

Our facility is complete with state-of-the-art booths. lighting, ventilation, noise control and target retrieval.
Take a look at our upcoming classes, get to know our instructors, or call now!   503-967-6028
Pricing
Members shoot free. (Not a member? Sign up and save!)
Lane Fees:
Monday – Thursday:
$25 DAILY Lane Pass for 1 or 2 People + $10 Per Addition (4 Max)
Friday – Sunday:
$25 HOURLY Lane Pass for 1 or 2 People + $10 Per Addition (4 Max)
Rentals and Outside Ammo:
Rental firearms must use TriTac ammunition
If renting a firearm, please bring your personal as well, or a friend or family member
$5/per 100 rounds for outside ammunition
Eye & Ear Protection:
$2 for eyes
$2 for ears (includes earmuffs and plugs)
Rentals:
$10 for first rental – $5 for each subsequent rental
$25 for Unlimited
Note: ALL rentals must use TriTac supplied ammunition
We have competitive ammunition pricing and encourage purchasing through us
as we can ensure it will be as safe as possible and to specific quality.  Thank You!
No reloaded, armor-piercing, steel-core or incendiary ammunition allowed.
No birdshot or steel shot for shotguns.
From Friday-Sunday 2 of our 6 lanes are available for reservation at a time. They are available for 1 hour, after which point members may jump back in the normal que in order to get back on the lane for another hour.
Sales
Thinking of purchasing a firearm? Shoot it at our range before you make the jump to buy. We have the most popular pistols and rifles available to rent. See our list of rentals below for more information.
If you're ready to purchase a firearm, we offer competitive prices on the top brands, including Glock, Sig, and more!
10% discount for LE/Mil/Vet/First Responder for lane & memberships*
FFL
Complete your FFL firearm transfer with our professional and expert staff
PUBLIC: $50 ($40 Firearm + $10 Background)
MEMBERS: $30 ($20 Firearm + $10 Background)
Any transfers left unclaimed past 90 days will be retained by TriTac (Excluding Consignments)
Call for more details
Rentals
HANDGUNS:
.22LR:
RUGER MARK IV
S&W – M&P 22
.380 ACP:
9MM: 
BERETTA 92
FIME REX ZERO 1S
GLOCK 17
GLOCK 19X
GLOCK 26
GLOCK 34
GLOCK 43
S&W M&P SHIELD 9
SPRINGFIELD XDM9
SIG SAUER P320RX
SIG SAUER P938
STEYR L9 A1
.45ACP: 
GLOCK 41
SPRINGFIELD 1911
LONG GUNS:
M16 – A4
AR 15
AK 47
PTR 91 (G3)
RUGER 10-22
REMINGTON 870 12GA (SHOTGUN)
All rentals must use ammo purchased directly from TriTac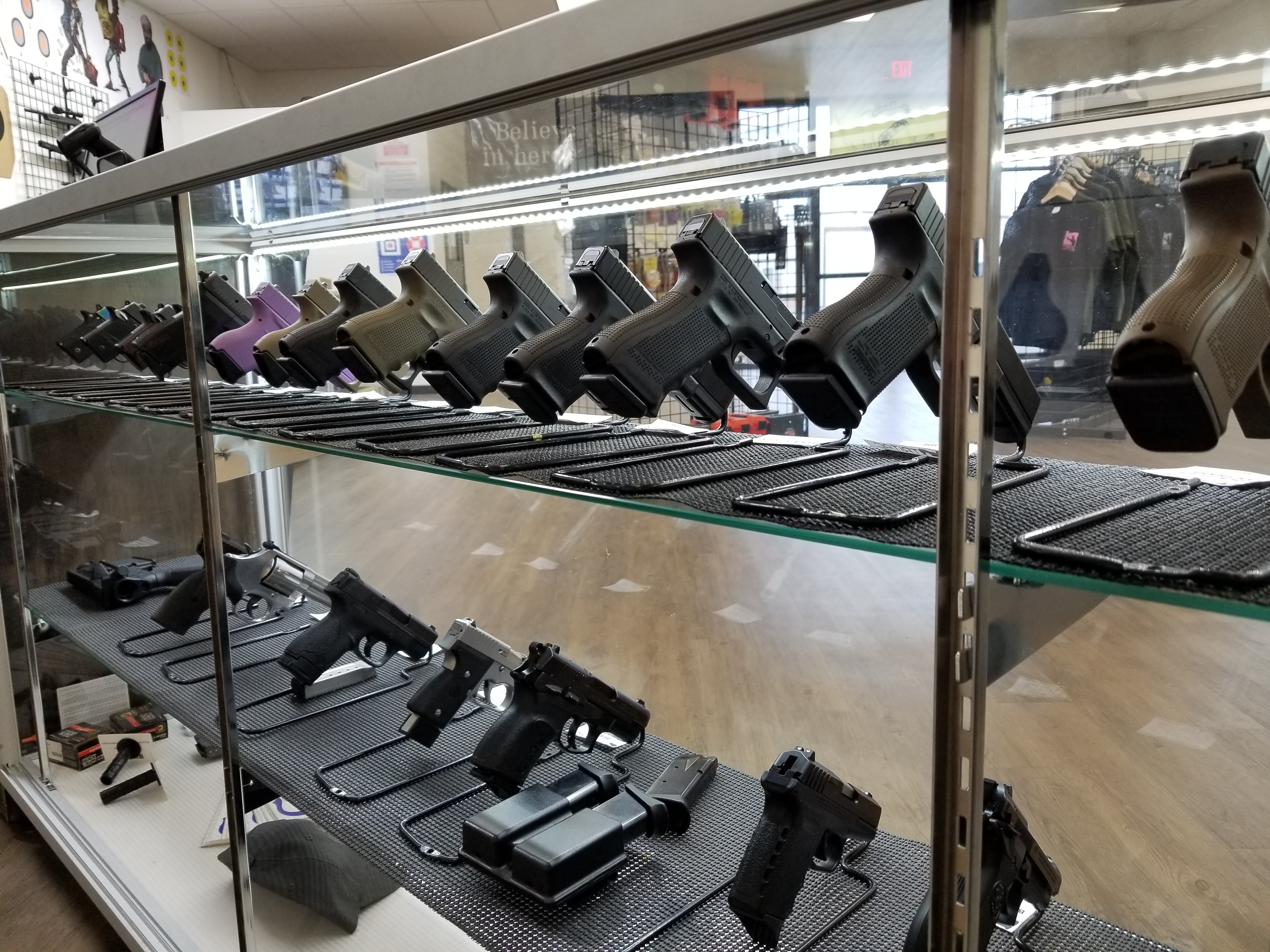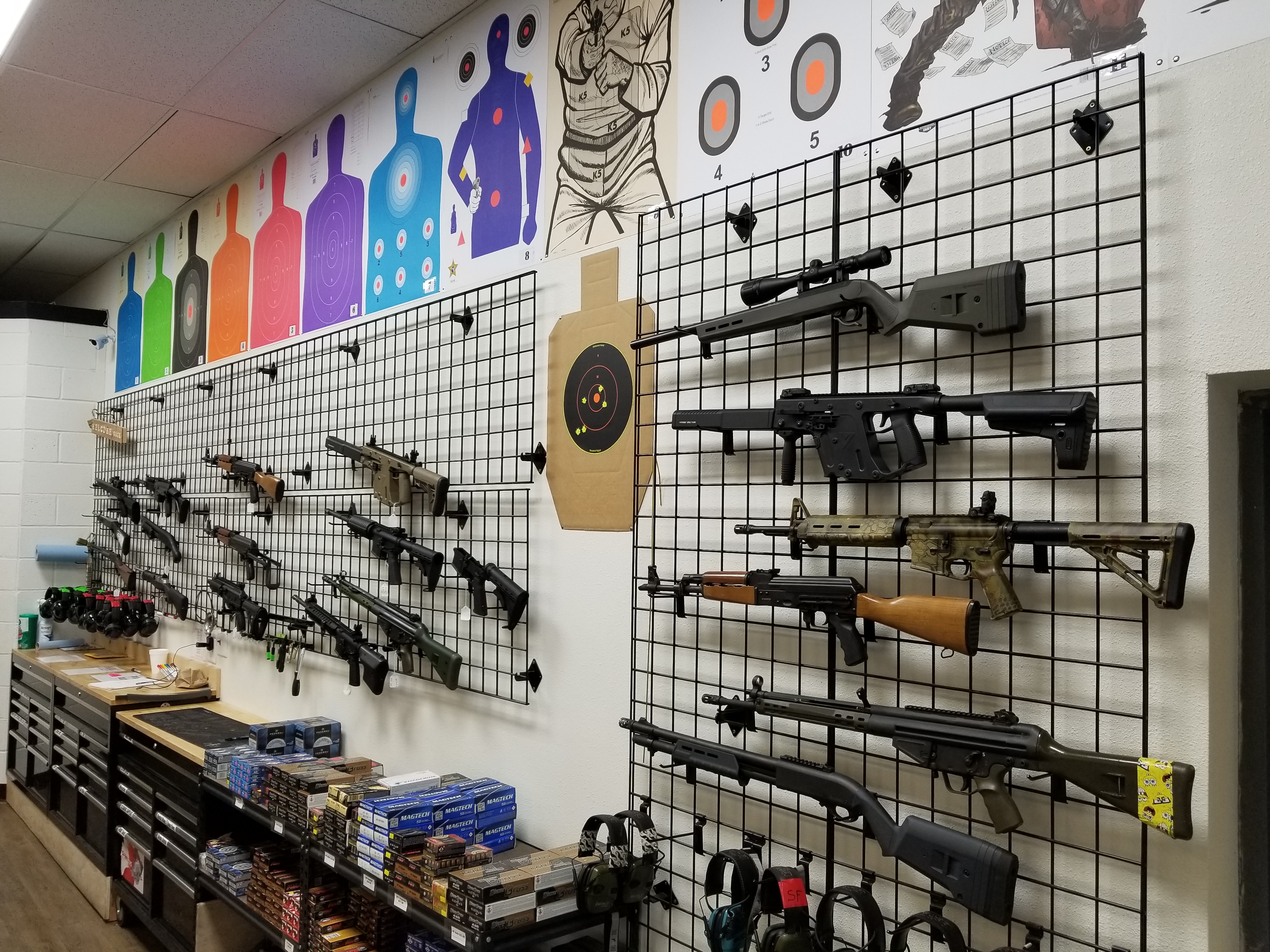 503-967-6028
1400 Sunnyview Rd NE
Salem, OR 97301
Monday - Thursday: 11AM - 9PM
Friday - Sunday: 10AM - 10PM
NO ENTRY ON RANGE WILL BE PERMITTED 30 MINUTES PRIOR TO CLOSING.
WE RESERVE THE RIGHT TO REFUSE SERVICE TO ANYONE FOR ANY REASON